What we stand for
ForestKraft is an artisanal home decor and gifting venture.
Motivated by our love for all things natural, we innovatively use dried flowers and other beautiful forest blooms like pine cones, fruits and pods to create exquisite products for gifting and home decoration.
Although very popular internationally, this is a relatively new concept in the Indian market. Through extensive research and travels, we bring International trends and designs into the living spaces of our customers.
What Makes Our Products Special
Handcrafted with love!
Each piece is carefully handcrafted and great attention is given to detail and finishing in order to give our customers a distinctly superior product.
Green is the new Black!
Across the world, customers are shifting towards green products made using sustainable and eco-conscious materials.
All our products are organic and natural.
Earthy textures, foresty feels, floral aromas . . . all come together to style our customer's home. This is our little way of bringing the outdoors indoors and adding a bit of natural beauty into your space and also your gifts.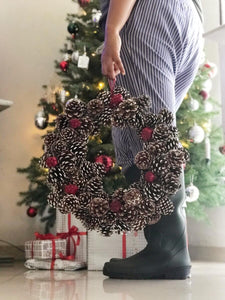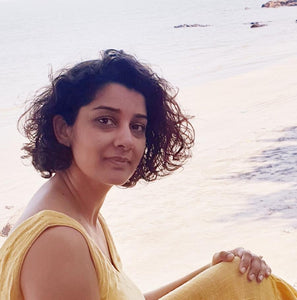 How It All Began
Shalu Walia is the founder of ForestKraft.
And this is what she has to say about the genesis of ForestKraft.
"I think my whole life, I've been preparing for this role. Being an Air Force officer's daughter, I grew up in places where we were always close to nature and surrounded by trees, climbers and flowers. From gathering pine cones on family holidays to collecting all kinds of pods, seeds and even interesting roots on hot afternoons during summer vacations, I've always been surrounded by an array of botanicals. Due to our constant travels, I have also seen the amazing and varying flora of the different regions of our country.
So, despite a successful corporate career, I always felt a little restlessness and a desire to do something more fulfilling. I realised that my calling lay in being close to nature . . . plants and flowers. So after 14 years of working in the corporate world, I took the plunge and started my own venture, ForestKraft."